Devils Path and Burroughs Range




Catskills from the Shawangunks

Devils Path:

The Devils Path runs through the Heart of the Catskills and is a 27 mile continuous trail that goes over 7 of the Catskill High Peaks. There are plenty of access and bail out points all along the hike. The seven peaks are (from West to East), West West Kill (or Ste-Annes Peak), West Kill Mountain, Hunter Mountain, Plateau Mountain, Sugarloaf Mountain, Twin Mountain and Indian Head. You will need two cars if you wish to do it end to end.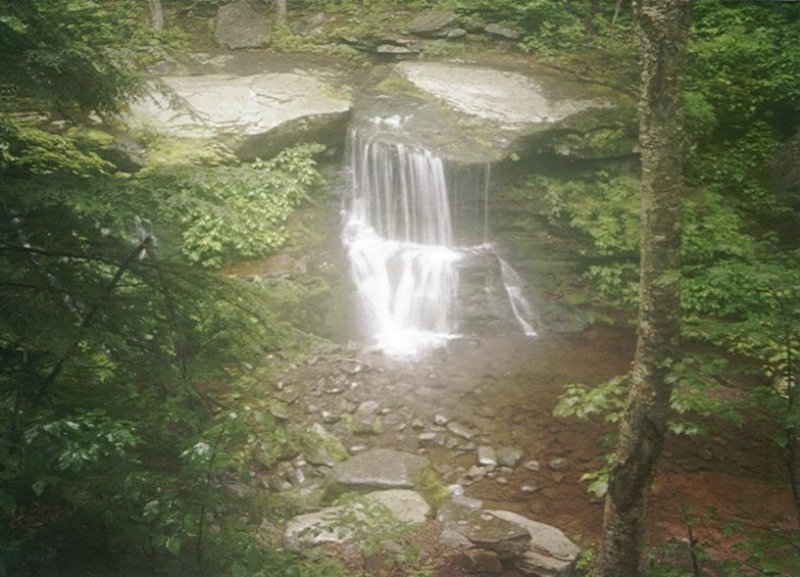 Westkill Falls at Diamond Notch

The total elevation change (up and down) is an incredible 18,000ft with the deepest notch being Stoney Clove notch. There is a 2040 foot drop to the notch from the top on Hunter and an 1800 foot climb to Orchard Point near the top of Plateau Mountain.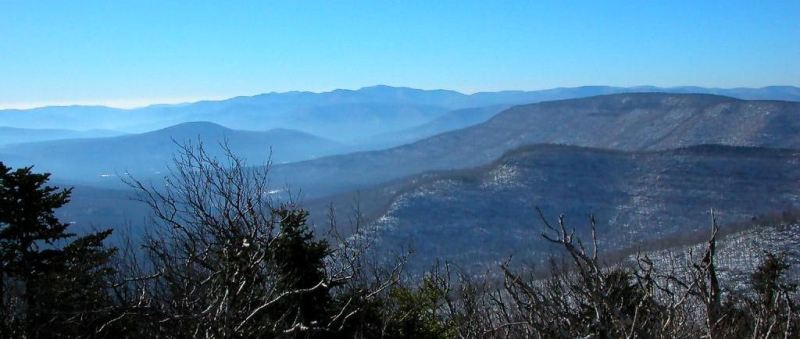 Burroughs Range from Twin Mountain on the Devil's Path

There are 4 lean-to's along the way (Diamond Notch, Devil's Acre lean-to on Hunter, Mink Hollow, Devils Kitchen), a firetower on top of Hunter (1 1/2 mile side trip) and about a dozen view points, all excellent. Water is relatively plentyfull (except between Indian Head Mt and Mink Hollow in dry season).


Hunter Mountain Fire Tower


Esopus Creek in Big Indian Valley

Plan on four days, three nights for the hike or 3/2 if you are in good hiking shape.

USGS topos are Lexington, Hunter, Bearsville, Woodstock and Kaaterskill.
Burroughs Range:

The Burroughs Range includes Giant Ledge, Wittenberg Mountain, Cornell Mountain and Slide Mountain (the Catskills highest at 4180ft). This is a loop hike and is about 25 miles long so it can be done with one car usually starting at Woodland Valley Campground.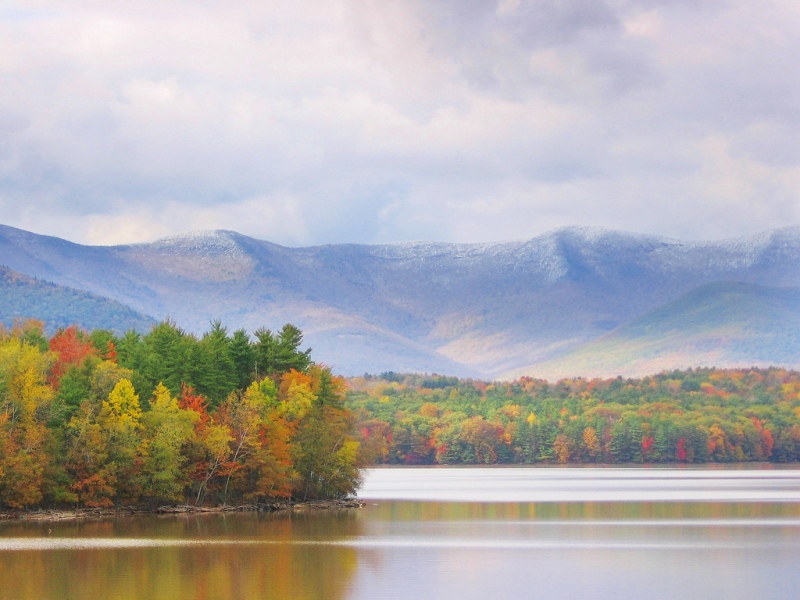 Burroughs Range from the Ashokan Reservoir

Total elevation change (up and down) is about 10,000ft with the climb to Wittenberg from Woodland Valley being almost 2400ft! The view from the top of the Wittenberg is one of the best in the Catskills.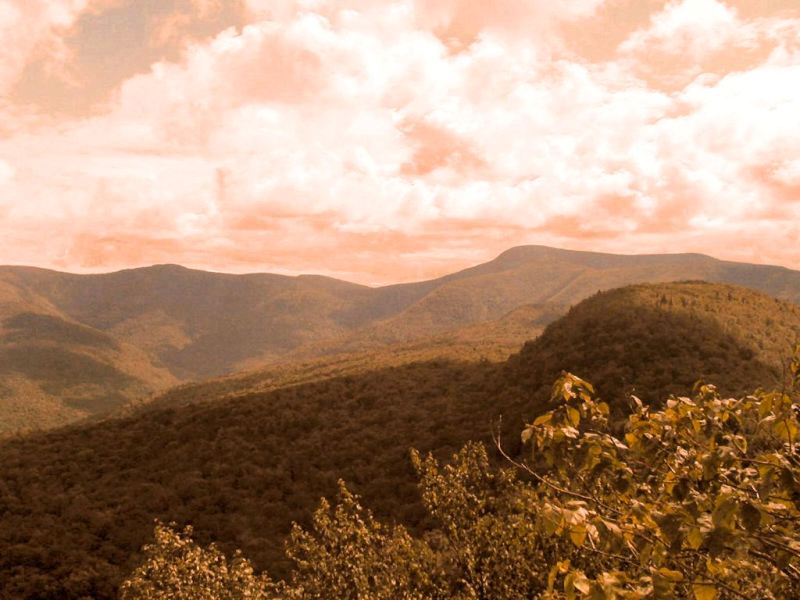 Cornell, Slide and Giant Ledge from Panther Mountain

This hike has no lean-to's but excellent campsites abound with camping at Woodland Valley State campground (car camp-tents only), the col between Cornell and Slide, and an excellent ridge camp atop Giant Ledge (3200' barely below the 3500' 'no camping' zone). There are about a dozen viewpoints, all excellent. Giant Ledges alone has about 4-5 different views from its cliffs above Woodland Valley. Water is never a problem even during dry season.

USGS topos are Phoenicia, West Shokan, Peekamoose and Shandaken.

An excellent map set for ALL the hikes in the Catskills is the 5 map Catskill Trails set. You can get it from the NY-NJ Trail Conference or any Outdoor/Camping Store. The Companion book by McAllister and Ochman is the standard hike book, an excellent addition and worth every penny.